Use these buttons to give a +1 or Like!
Your Download is Ready
Click below to download the file.
You may be asked to complete a short anonymous consumer survey prior to accessing your free download. Thank you for supporting Vertex42!
Timecard (for OpenOffice)
Related Templates by Vertex42.com ...
Time Sheet Template with Breaks
Calculate hours worked from clock-in and clock-out times. Handles overtime calculations.
Vacation Tracking Template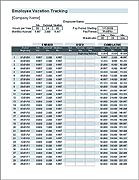 Track your vacation, sick leave, and personal leave. Great for both employers and employees.
Employee Payroll Register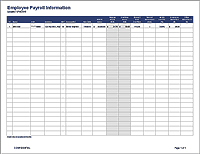 Track payroll payments and employee information using this simple spreadsheet.
Gantt Chart Template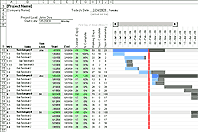 This Gantt Chart template is perfect for project scheduling and detailed task scheduling.
Stay Connected ...
If you like our templates, stay connected using one or more of the following methods:

Follow us on Facebook!

Follow us on Twitter!
Follow us on Google+!

Follow us on LinkedIn!
Follow the Vertex42 Blog