Get the Google Sheets Version
Follow the instructions below to use this template.
You may be asked to complete a short optional and anonymous consumer survey prior to accessing your free download. Click on the SKIP button to skip the survey. Thank you for supporting Vertex42! See the Google Surveys Overview for privacy info.
Simple Invoice
Click once on the green button below to view the template in Google Sheets.
After previewing the template, click on the Use Template button to save a copy of the template to your Google Drive.
Do NOT use the "Request Edit Access" method, because I can't grant permission to edit the orginal. If you don't see the Use Template button, then go to File > Make a Copy.
View the Template
Note for Mobile Users: You must log into Google Drive on a desktop or laptop computer to make a copy before accessing it on your mobile device.
To share this resource, please link to the Simple Invoice page.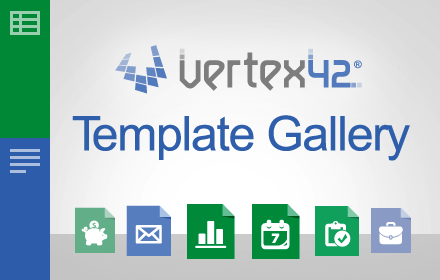 Template Gallery for Google Sheets and Docs
Try our new Template Gallery Add-on for Google Sheets and Docs if you'd like to browse and access all of our templates in one place. Note: This add-on does not work in all browsers.
Related Templates by Vertex42.com ...
Free Invoice Template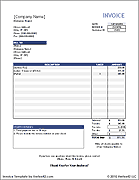 A great general-purpose invoice template.
Purchase Order Template
A purchase order is related to the Sales Invoice, but it is what the customer would send to the supplier.
Rent Receipt Template
Print a page of receipts for payments you receive by cash, check, or money order.
Money Management Template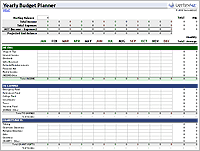 Record daily transactions just like you would with Quicken or Microsoft Money. The budget report updates automatically based on your transaction history.
Stay Connected ...
If you like our templates, stay connected using one or more of the following methods:

Follow us on Facebook!

Follow us on Twitter!
Follow us on Google+!

Follow us on LinkedIn!