Wedding Planning Checklist Template
Download a simple wedding planning checklist for Microsoft Excel®. For something as complicated as a wedding, it's easy to forget important things. So, use our original wedding checklist template or the new version on this page to help you quickly see what may need to be done. You may also want to download a corresponding wedding budget worksheet.
Advertisement
Wedding Planning Checklist
for Excel 2007+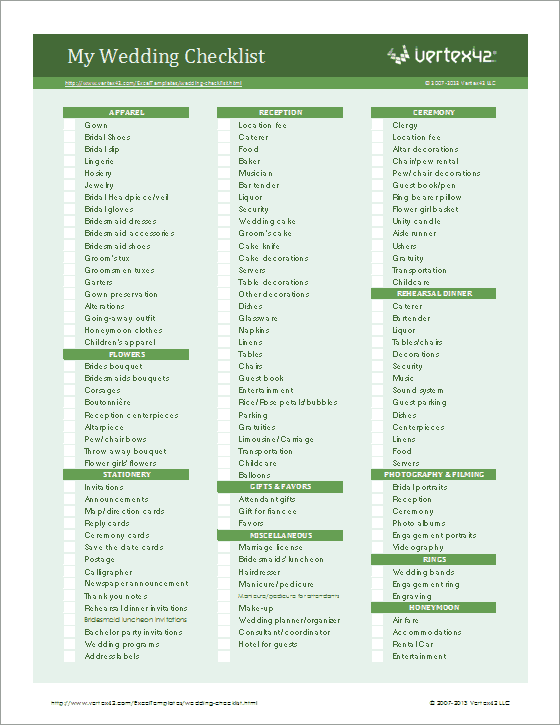 Download
For: Excel 2007 or later & Excel for iPad/iPhone
Other Versions
Template Details
License
:
Private Use
(not for distribution or resale)
"No installation, no macros - just a simple spreadsheet" - by Jon Wittwer
Description
Use this wedding planning checklist throughout the wedding planning process. It can help you work through the details and avoid leaving stuff out. The new version is theme-enabled for Excel 2007+ and also works in the Excel Web App which you can use on your iPad and many other mobile devices.
The page containing our original wedding checklist for Excel 2003 contains more details about how and why to use the checklist, as well as an explanation of some of the categories. Be sure to check out that page (see the link under "Other Versions" above).
Related Content