Use these buttons to give a +1 or Like!
Your Download is Ready
Click below to download the file.
Shift Work Calendar
Click once on the green button to download the file, then save to your computer or device.
Download
Filename: shift-work-calendar.xlsx
To share this resource, please link to the Shift Work Calendar page.
Related Templates by Vertex42.com ...
Work Rotation Schedule
Create a work rotation schedule automatically based on an on/off shift pattern.
Employee Schedule Template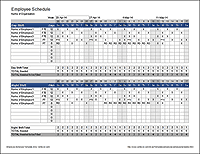 Create an employee shift schedule for any number of employees. Simple design for easy customization. Set up for a day and night shift.
Vacation Tracking Template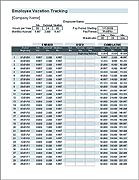 Track your vacation, sick leave, and personal leave. Great for both employers and employees.
Gantt Chart Template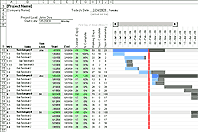 This Gantt Chart template is perfect for project scheduling and detailed task scheduling.
Stay Connected ...
If you like our templates, stay connected using one or more of the following methods:

Follow us on Facebook!

Follow us on Twitter!
Follow us on Google+!

Follow us on LinkedIn!
Follow the Vertex42 Blog