If you are a small business owner, it is critical that you control costs and increase productivity. One important aspect of accomplishing this goal is to have proper tracking and accountability measures in place. You need an inexpensive (or free) solution for time tracking and a solution that allows for flexible work schedules and location. We have mentioned the steps for using our timesheet template online, but we wanted to provide an additional step-by-step guide for using our timesheet template online with Google Drive (formerly Google Docs).
We have written previously about how to collaborate with spreadsheets using Dropbox, but now Google Drive may be more convenient. This article guides you through the process of downloading the spreadsheet, uploading it to Google Drive, and privately sharing it with your employee or contractor. Please feel free to skip the steps you may already know.
It's important to note that this is different than uploading and converting your Excel files to the "Google Docs" format. What we are talking about here is using Google Drive to share .XLS and .XLSX files.
Step One: Download the Timesheet Template
To get started, you will need a copy of the template. If you haven't downloaded the timesheet template yet, go do it now.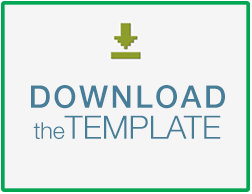 Remember to save it in a location that you will remember as you will need to retrieve it shortly. The location can be a downloads folder, your desktop, or any other folder on your computer.
If you already have a copy of the timesheet template and you know where it is located on your computer, please go on to the next step.
Step Two: Upload the Timesheet Template Online
The next step is to upload the timesheet template online to Google. This step is what facilitates the sharing and provides the benefit of having a backup copy.
Go to http://docs.google.com
Enter your username and password, if you don't have a Google Account, create one.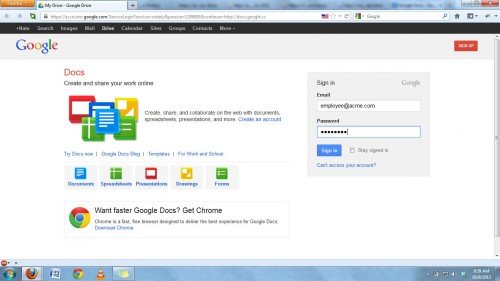 Once you're logged in you'll likely need Google Drive, so click on the blue button labeled "Install Google Drive for PC"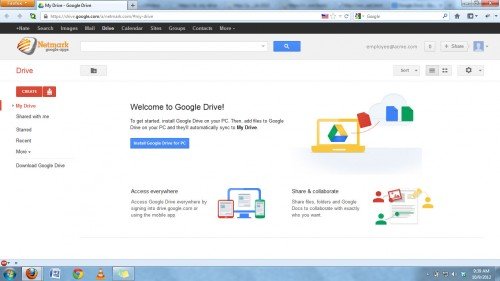 A box will open, read the Terms of Service then when you're ready to continue click on "Accept and Install"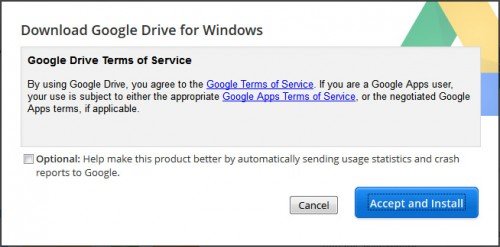 You will immediately download Google Drive.
When the download is finished, enter your Google information.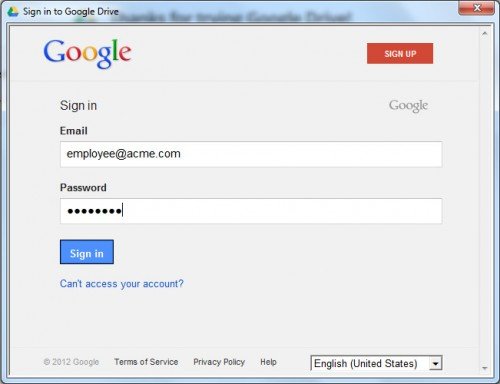 Read the instructions then click Next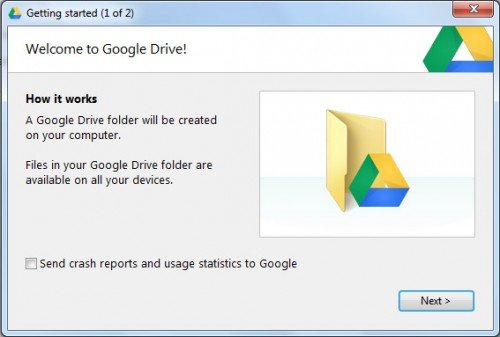 From here you can click Advanced setup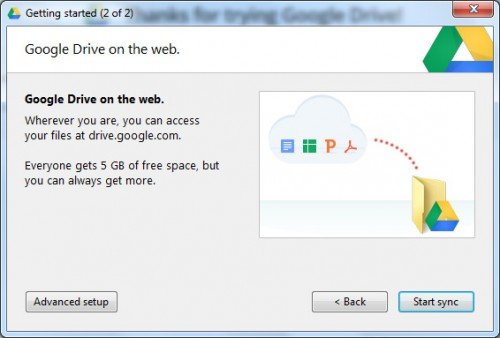 Click the Change button and designate what folder you'd like to sync with Google Drive.
Then when you make your selection click okay.
Then in the Advanced setup window click Start Sync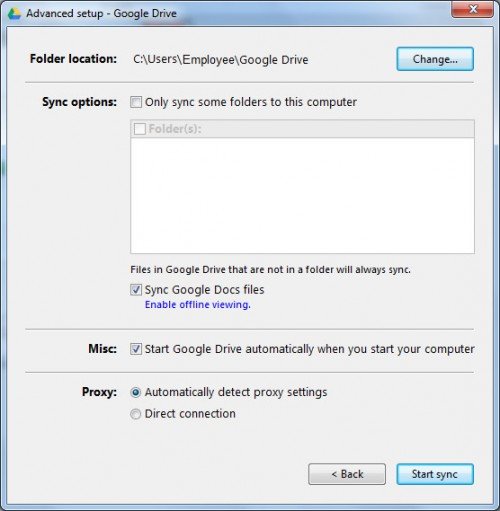 Copy or move the employee-timesheet file to your designated Google Drive folder.
Which will immediately sync and upload.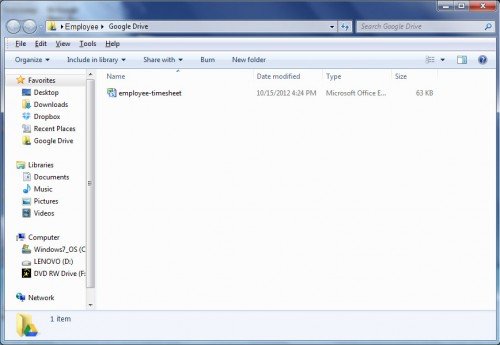 Step 3: Share the Timesheet
Go back to your browser that is logged into http://docs.google.com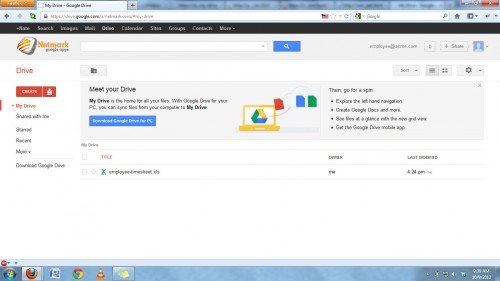 Select the file by clicking in the checkbox.
Go up to the share icon that is displayed with a silhouette of a person and a plus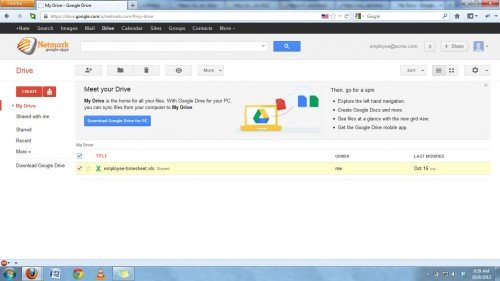 In the textbox that is labeled "Add people" enter the name or email address of the person that you wish to share the Timesheet with.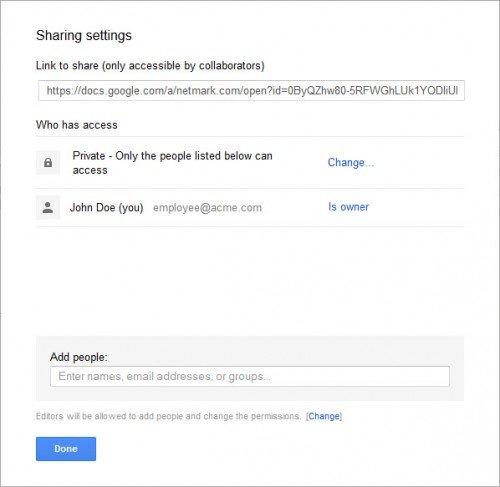 You'll be asked if you're sure you want to share the information.

Now the person will be added.  You can change the options of how the file will be utilized.  They can comment, edit, or just view. Note that to abide by Vertex42's terms of use, the file should only be shared privately.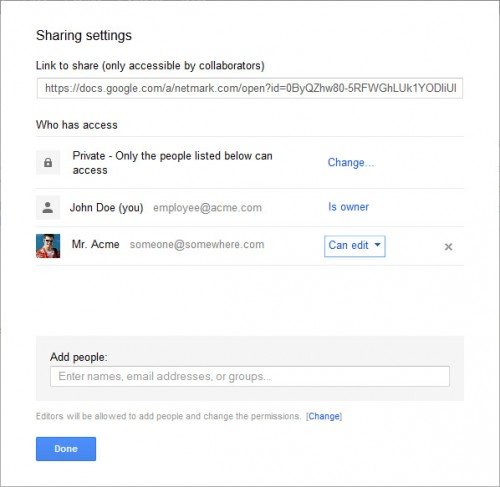 Now the person will be added.  You can change the options of how the file will be utilized.  They can comment, edit, or just view.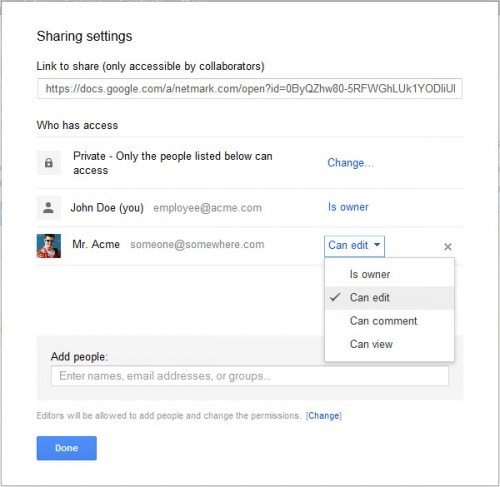 That's all there is to it! Now you have a timesheet online to use with contractors and employees. Not only that, but you can still open the spreadsheet in Excel because with Google Drive you have a local copy.
The internal implementation of this tool is now up to you and your business.
CA55KXVZQ3KQ