I am in the middle of rolling out a new look for Vertex42. The goal is to make the site cleaner and more modern. I'm not sure what "modern" means, but it seemed like the right thing to say.
One of the most common complaints I get is that the site is "too busy," so that is one of the main things we're trying to fix.
Below are screenshots showing before and after the change for one of the pages that I'm testing:
Before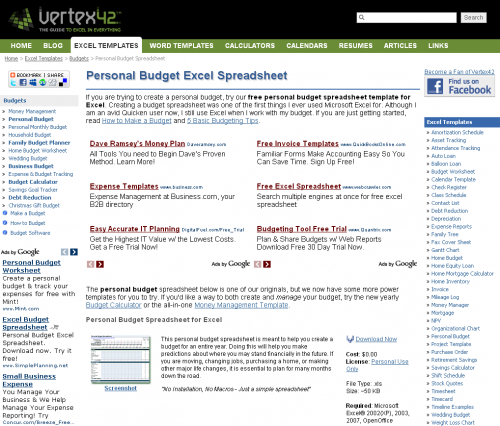 After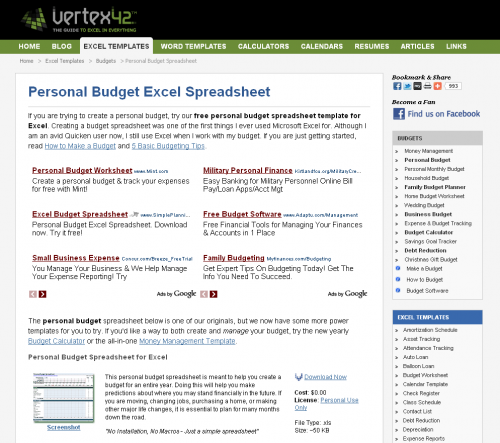 I'll admit that the change is not extreme, but I think it is a step in the right direction. If you'd care to comment on what you think of the design, I'd welcome some feedback.