Your Download is Ready
Click below to download the file.
You may be asked to complete a short optional and anonymous consumer survey prior to accessing your free download. Click on the SKIP button to skip the survey. Thank you for supporting Vertex42! See the Google Surveys Overview for privacy info.
Interest Only Loan Calculator
Click once on the green button to download the file, then save to your computer or device.
Download
Filename: interest-only-loan.xls
Return to the Interest Only Loan Calculator page to learn more about this template.
Before you get into debt, plan to get out!
Nobody should ever take on a debt without first having a good handle on their finances. First, you need a budget to know how much debt you can afford. Second, you need to work into your budget a plan to get out of debt again. Third, you need the discipline to follow through with your plan. I can't give you the discipline, but I can recommend the use of Vertex42's budget spreadsheets and financial calculators.
Related Templates by Vertex42.com ...
Loan Amortization Schedule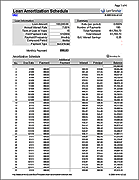 Create and print a professionally formatted loan amortization schedule.
Home Mortgage Calculator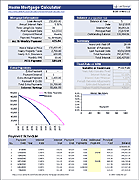 The ultimate all-in-one mortgage calculator for Excel. Fixed or variable rate. Optional extra payments.
Balloon Loan Calculator for Excel
Calculate the payment required to pay off an auto or mortgage loan in one big chunk after a number of regular payments have been made.
Savings Interest Calculator
How fast will my savings account grow? Set up a simple savings plan to estimate the interest earned in your savings account over time.
Stay Connected ...
If you like our templates, stay connected using one or more of the following methods:

Follow us on Facebook!

Follow us on Twitter!
Follow us on Google+!

Follow us on LinkedIn!